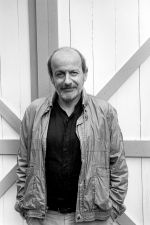 Something which may be of interest to many of you who plan on attending Steppenwolf's adaptation of THE MARCH next year.
The New York Historical Society held an evening with the author of THE MARCH, EL Doctorow back in 2007.   He focuses on the character Billy will be playing in the play, William Sherman in this reading.
The March: An Evening with E.L. Doctorow 1/25/07
Celebrated author E.L. Doctorow reads from his novel The March and answers questions about the book and his career.  Play MP3: Click here (QuickTime, Running time: 56 minutes and 54 seconds).