Firstly, thank you to all the emails over the last few months, yes we are ok, we have just had a few more important things going on that haven't left us with much time to dedicate to The WPAP.   There are many emails we still have yet to read and reply to, and thank you for your patience during this time.
To answer our most asked question the last few months, we know everyone wants an update on the twins, at this time our sources have asked us not to answer any questions, this doesn't mean there is anything wrong, we just have to respect our source's wishes in this instance, apologies but our hands are tied on this one.
Despite our lack of updates here on the main site, we have continued to share news on our Facebook and Twitter pages, more often than not we will post information on those pages first, we recommend you add those links to your favorites.
Moving right along to other news:-
Billy was in attendance for the opening of the new Capilano University Bosa Centre for Film and Animation in Vancouver.   Many of you may remember a CSI documentary made by  students from Capilano University a few years ago, CSI: –  Television: The CSI Way.
The Vancouver Sun has shared some photos from the night, including this one of Billy.  Click the image for more information.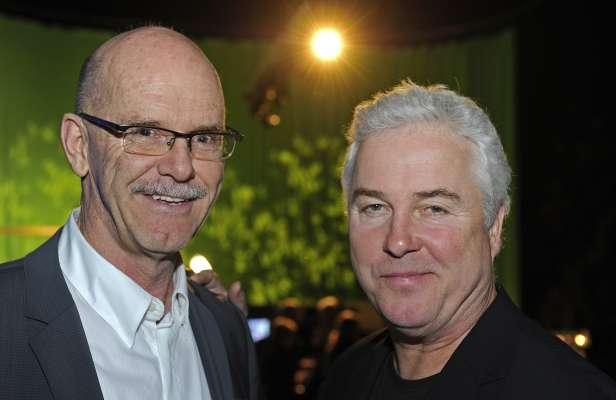 A couple of other photos from the event can be found on twitter c/o @jthornthwaite and @createvideo
Billy also appeared in a great PSA to help families of fallen Chicago Police Officers.   Click the following links for further information and photos.
In movie news, Detachment has enjoyed great success at many movie festivals the past 12 months, and is currently being shown in cinemas in France.   The movie is to be released in the US on iTunes and On Demand on February 24th and will be released in cinemas across the country on March 16th.  There is also an
official website
with teasers and trailers for the movie.
We hope to have a giveaway next month for some Detachment memorabilia, this giveaway will be sponsored by the kind folks at HIP Genius.  Further details to be posted soon.  As we are not sponsoring this giveaway it is only available to US residents only.
Seeking a Friend for the End of the World, originally set to be released this April now has a release date for June 22nd.   Trailers and posters for the movie have been released this month, you can view them both here at the official website .
Your best source for information regarding To Appomattox, as ever is the fantastic official Facebook page for the series, but be sure to check out a very informative fan page for the series as well.
Hopefully we haven't forgotten anything!