If you have been following us on Twitter and Facebook the past week you'll see we have shared and re-tweeted various interviews, reviews and other goodies in respect of Slowgirl.
Below enjoy various television interviews, a radio interview and various other Billy and Rae goodness from the around web.
First off, Slowgirl has been extended for a week, adding 6 new shows, Slowgirl now ends on September 1st.  Get your tickets while you still can from the Steppenwolf website or calling the box office on (312) 335-1650.
Count Gregula of Chicago Now reviewed Slowgirl, includes a nice photo of Billy.
Billy and Rae also stopped by the Steppenwolf Youth Adult Council, who shared the great image below.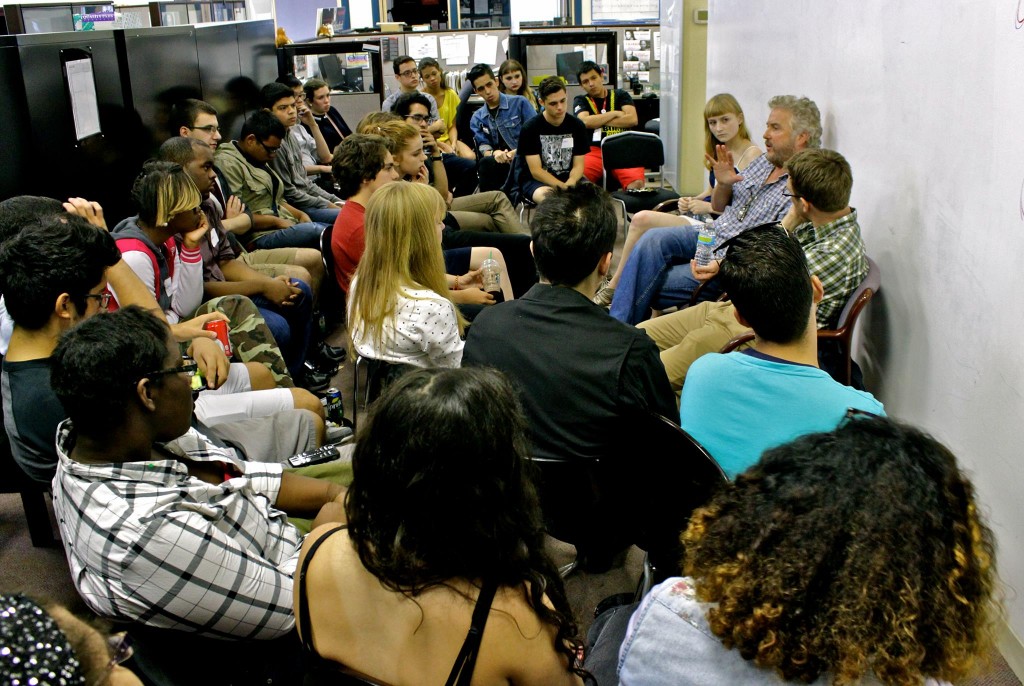 In To Appomattox news, the kickstarter is currently on hold, another party is interested in the production.  The following message was posted on the To Appomattox Facebook Page.
Hey all. Many of you will have noticed that updates to our planned Kickstarter campaign have been quiet as of late. Some of you who have been following us for some time will also know that when the FB site goes quiet, it usually means something is brewing behind the scenes.

Originally our intent was to launch a Kickstarter in mid-July (then pushed to mid-August) that would fund the first episode of the mini-series, then use that to shop the remainder of the series, with the confidence that once executives saw a tangible product, many of the minor trivial obstacles that have kept us from producing the series as we saw it would no longer be an issue.

However, very recently, we have had interest from a party that would, quite frankly, allow us to produce the series exactly as MFB has envisioned it. As we pursue this opportunity, the production staff has decided that a crowd-funding effort at this time would be counter-productive, both in terms of our resources as well as the perception of what "To Appomattox" will ultimately be.

Without divulging details, the current situation is as exciting an opportunity as we have ever had. It will allow us to reach all U.S. households, and expand the series from 8 episodes to 10 or 12. Obviously, this is in preliminary stages, no deal is done, but we thought it best to put the Kickstarter campaign on the back burner until we have a clear understanding of where we stand.

I, and the rest of the production staff want to thank all of you have pledged to support the crowdfunding. Should our current effort fail to materialize, we will be revisiting as originally planned. And, as always, your encouragement has continued to be a morale booster for all of us working behind the scenes to make "To Appomattox" a reality, and something that everyone is proud of. – JWW
In other news Billy is singing the 7th inning stretch at the Cubs on Monday 12th August.  We will have clips up as soon as we can.
Finally, Jeff Perry shared the image below on twitter.