From Entertainment Weekly – which will be on sale this Friday.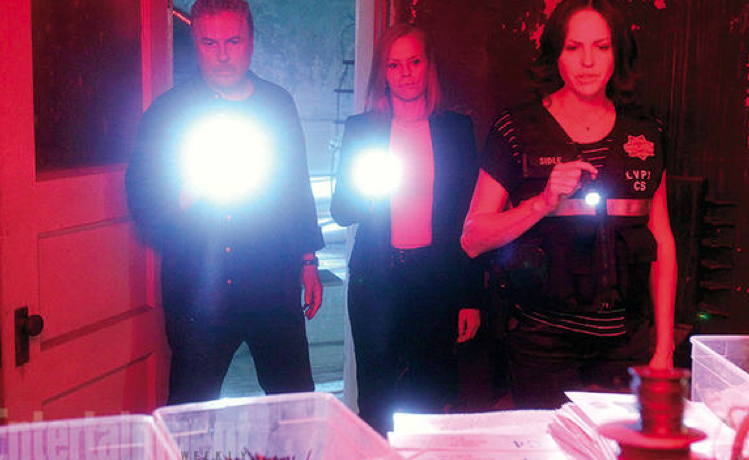 Is your hankie handy, CSI fans?

Production has wrapped on the goodbye movie planned for Sept. 27 on CBS. In an exclusive first look obtained by EW, William Petersen (Gil Grissom), Marg Helgenberger (Catherine Willows) and Jorja Fox (Sara Sidle) look for clues one last time on the long-running procedural drama.

"I'm so glad we were able to do this, to go and be with the crew and the cast again, to be able to say goodbye," Petersen tells EW. "It was really a big to-do for us."
Read the rest of the article online : CSI first look: Gil reunites with Catherine and Sara.
In other news, Marg Helgenberger shared this great #tbt photo on twitter and instagram of her and Billy on a rollercoaster during the filming of CSI Season 1.