The trailer for tonight's episode of MANHATTAN – BEHOLD THE LORD HIGH EXECUTIONER – can be viewed below:
The hunt for a Soviet spy turns deadly.
Den of Geek have also shared an exclusive clip from the episode.   In the exclusive clip (click the link below), Abby (Rachel Brosnahan) bares her soul to Col. Emmett Darrow about the most unforgivable kind of sin.
Manhattan Exclusive Clip: Abby Makes A Big Confession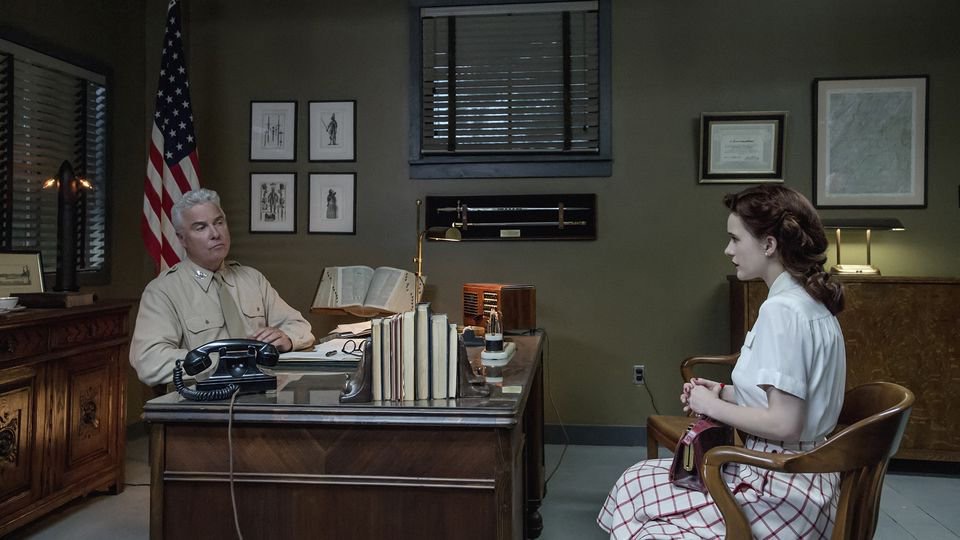 Billy is also featured in TV.Com's 14 Best New Characters of the 2015-2016 Fall Season (Thanks Liz)
Colonel Emmett Darrow, MANHATTAN
"Just because you don't like a guy, doesn't mean he's not a great character for a show. The addition of Darrow to WGN America's Manhattan added a badly needed flesh-and-blood monolith of evil to the show's politics, and William Petersen's rigid stance even in the face of brilliant scientists is downright scary. Darrow represents the military's strong arm placing its hand against the forehead of Frank Winter as he swings wildly, and it's made Season 2 that much better."
In CSI News, if you missed our tweet or facebook post – you can now pre-order the CSI Finale DVD from Amazon!