TO APPOMATTOX is an 8 part Civil War mini-series following the life of Ulysses Grant (18th President of the US) from his induction at West Point in 1839 until his death in 1885.
The series is written by the very talented Michael Frost Beckner (SNIPER, SPY GAME, THE AGENCY & CSI) and is described as BAND OF BROTHERS meets JOHN ADAMS, mixing the action and drama together in what promises to be a great mini-series.
Billy is scheduled to play George Thomas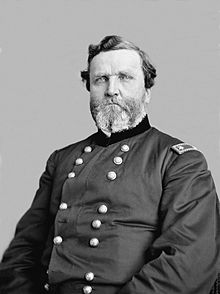 Have a read of part of the script c/o Michael Beckner:
Here's the link the "Christmas Montage" from Episode 6. As I said above, you can get a nice feel for the sequence if you play the link from YouTube while you read. Enjoy!
MFB
http://app4.websitetonight.com/projects/1/1/3/9/1139705/uploads/Biebl_Fragment.pdf
We were fortunate enough to receive a copy of the script for TO APPOMATTOX in December 2010 and provided brief script notes.   You can read these and all of our other site updates regarding this project by following this link.
Links of Interest