Billy attended the Holiday Luncheon at the Steppenwolf Theater last week.  Click the photo below to take you to the Steppenwolf Theater Blog. Photo c/o Steppenwolf.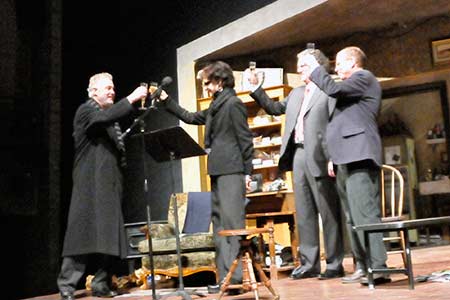 From the Chicago Tribune It's the end of an era on CSI, as Gil Grissom prepares to Exit
From ET Online Laurence Fishburne joins CSI Tonight.