September 27th has arrived, the CSI Series Finale will air this evening on CBS at 9/8c.    We expect a lot more articles will appear over the coming week as the finale airs around the world, but for now here are those from the last two days.
From the Inquirer.Net – William Petersen dishes on 'CSI' finale and new show by Ruben Nepales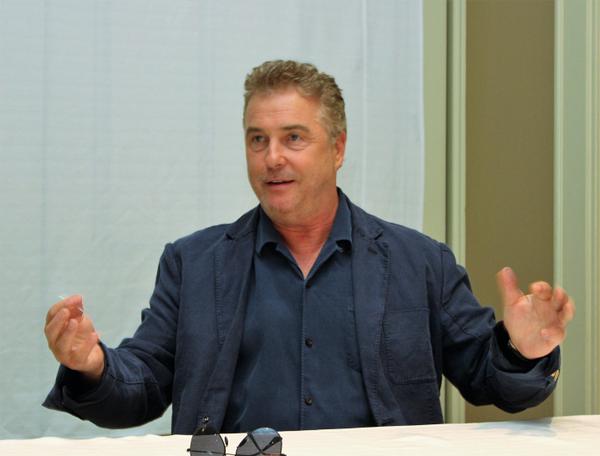 Can you talk about your experience shooting the "CSI" finale?
It was a great experience. I have to thank CBS for giving us the opportunity to do it because after the show was canceled, they said, would you guys want to come back and do a finale? Of course, everybody wanted to. So it was a great opportunity to do that.
I hadn't been on the show for seven years. It was really fun to go back, see everybody again and get to see some of the crew guys and all the actors. It was a lot of fun and laughs. The great thing about "CSI" was, we were always best friends and we all really cared about each other.
I stayed in touch with people after I was off the show. But it's different when you get to go back and play the same characters again together. So it was a thrill and a joy.
Will there be closure for Gil Grissom and Sara Sidle?
You have to watch. I don't know how they edited it so who knows?
They are teasing a lot about it in the trailer.
Of course, they are. I am always leery of saying much about it. With the technology and everything, everybody is going to find out anyway. But yeah, a big part of the finale is what happens to those guys (Gil and Sara).
Read more at the link above.
To round up other articles:
Finally, how cool is this artwork for the finale.